The Line of Beauty (Paperback)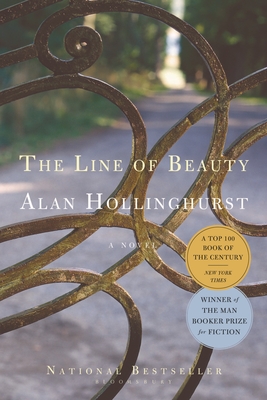 Description
---
"One can't get enough of Hollinghurst's sentences...If you value style, wit, and social satire in your reading, don't miss this elegant and passionate novel."-Washington Post
Winner of 2004's Man Booker Prize for fiction and one of the most talked about books of the year, The Line of Beauty is a sweeping novel about class, sex, and money that brings Thatcher's London alive. Nick Guest has moved in with the Feddens, a family whose patriarch is a conservative member of parliament. An innocent in matters of politics and money, Nick becomes caught up in the Feddens' world of parties and excess, as well as in his own private pursuit of beauty. Framed by the two general elections that returned Margaret Thatcher to power, The Line of Beauty unfurls through four extraordinary years of change and tragedy.
A New York Times Bestseller (Extended) - A LA Times Bestseller List - A Book Sense National Bestseller - A Northern California Bestseller - A Sunday Times Bestseller List - A New York Times Notable Book of the Year
And chosen as one of the best books of 2004 by: Entertainment Weekly - The Washington Post - The San Francisco Chronicle - The Seattle Times Newsday - Salon.com - The Boston Globe - The New York Sun - The Miami Herald - The Dallas Morning News - San Jose Mercury News - Publishers Weekly
"A magnificent comedy of manners. Hollinghurst's alertness to the tiniest social and tonal shifts never slackens, and positively luxuriates in a number of unimprovably droll set pieces... an] outstanding novel."-New York Times Book Review
"Hollinghurst has placed his gay protagonist within a larger social context, and the result is his most tender and powerful novel to date, a sprawling and haunting elegy to the 1980s. A"-Entertainment Weekly
"Mr. Hollinghurst's great gift as a novelist is for social satire as sharp and tra
Praise For…
---
"One can't get enough of Hollinghurst's sentences…If you value style, wit, and social satire in your reading, don't miss this elegant and passionate novel."



"A magnificent comedy of manners. Hollinghurst's alertness to the tiniest social and tonal shifts never slackens, and positively luxuriates in a number of unimprovably droll set pieces…[an] outstanding novel."



"Hollinghurst has placed his gay protagonist within a larger social context, and the result is his most tender and powerful novel to date, a sprawling and haunting elegy to the 1980s. A"



"Mr. Hollinghurst's great gift as a novelist is for social satire as sharp and transparent as glass, catching his quarry from an angle just an inch to the left of the view they themselves would catch in the mantelpiece mirror…The Line of Beauty is unlikely to be surpassed."



"Line for line, Hollinghurst's novel about London during the 1980s is the most exquisitely written book I've read in years. Witty observations about politics, society, and family open like little revelations on every page."



"Almost perfectly written…this novel has the air of a classic."