Facing Unpleasant Facts: Narrative Essays (Hardcover)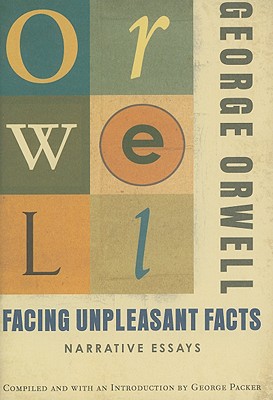 $25.00
Special Order—Subject to Availability
Description
---
George Orwell was first and foremost an essayist. From his earliest published article in 1928 to his untimely death in 1950, he produced an extraordinary array of short nonfiction that reflected--and illuminated--the fraught times in which he lived and wrote. "As soon as he began to write something," comments George Packer in his foreword to this new two-volume collection, "it was as natural for Orwell to propose, generalize, qualify, argue, judge--in short, to think--as it was for Yeats to versify or Dickens to invent."
"Facing Unpleasant Facts "charts Orwell's development as a master of the narrative-essay form and unites classics such as "Shooting an Elephant" with lesser-known journalism and passages from his wartime diary. Whether detailing the horrors of Orwell's boyhood in an English boarding school or bringing to life the sights, sounds, and smells of the Spanish Civil War, these narrative essays weave together the personal and the political in an unmistakable style that is at once plainspoken and brilliantly complex.
About the Author
---
GEORGE ORWELL (1903-1950) served with the Imperial Police in Burma, fought with the Republicans during the Spanish Civil War, and was a member of the Home Guard and a writer for the BBC during World War II. He is the author of many works of nonfiction and fiction.GEORGE PACKER is a staff writer for the "New Yorker" and author of "The Assassin's Gate: America in Iraq "and other works. He lives in Brooklyn.