The Discourse of Propaganda: Case Studies from the Persian Gulf War and the War on Terror (Paperback)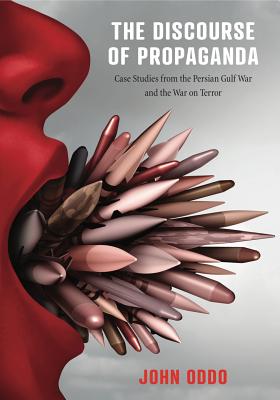 $34.95

Not On Our Shelves—Ships in 1-5 Days
Description
---
In the early 1990s, false reports of Iraqi soldiers in Kuwait allowing premature infants to die by removing them from their incubators helped to justify the Persian Gulf War, just as spurious reports of weapons of mass destruction later undergirded support for the Iraq War in 2003. In The Discourse of Propaganda, John Oddo examines these and other such cases to show how successful wartime propaganda functions as a discursive process.
Oddo argues that propaganda is more than just misleading rhetoric generated by one person or group; it is an elaborate process that relies on recontextualization, ideally on a massive scale, to keep it alive and effective. In a series of case studies, he analyzes both textual and visual rhetoric as well as the social and material conditions that allow them to circulate, tracing how instances of propaganda are constructed, performed, and repeated in diverse contexts, such as speeches, news reports, and popular, everyday discourse.
By revealing the agents, (inter)texts, and cultural practices involved in propaganda campaigns, The Discourse of Propaganda shines much-needed light on the topic and challenges its readers to consider the complicated processes that allow propaganda to flourish. This book will appeal not only to scholars of rhetoric and propaganda but also to those interested in unfolding the machinations motivating America's recent military interventions.
About the Author
---
John Oddo is Associate Professor of English at Carnegie Mellon University and the author of Intertextuality and the 24-Hour News Cycle: A Day in the Rhetorical Life of Colin Powell's U.N. Address.