Alpha and Omega (Paperback)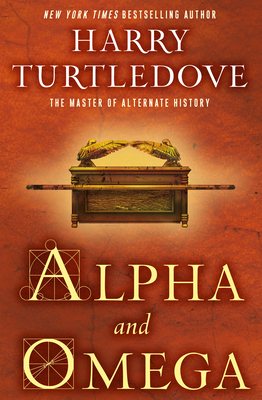 $18.00

Special Order—Subject to Availability
Description
---
New York Times bestselling author Harry Turtledove reveals a new side of his potent imagination in a gripping speculative novel about the End of Days—and a discovery in the Middle East that turns the world upside down.

What would happen if the ancient prophecy of the End of Days came true? It is certainly the last thing Eric Katz, a secular archaeologist from Los Angeles, expects during what should be a routine dig in Jerusalem. But perhaps higher forces have something else in mind when a sign presaging the rising of the Third Temple is located in America, a dirty bomb is detonated in downtown Tel Aviv, and events conspire to place a team of archaeologists in the tunnels deep under the Temple Mount. There, Eric is witness to a discovery of such monumental proportions that nothing will ever be the same again.

Harry Turtledove is the master at portraying ordinary people caught up in extraordinary events, and what is more extraordinary than the incontrovertible proof that there truly is a higher force controlling human destiny? But as to what that force desires . . . well, that is the question.
About the Author
---
Harry Turtledove is the award-winning author of the alternate-history works The Man with the Iron Heart, The Guns of the South, and How Few Remain (winner of the Sidewise Award for Best Novel); the Hot War books (Bombs Away, Fallout, and Armistice); the War That Came Early novels: Hitler's War, West and East, The Big Switch, Coup d'Etat, Two Fronts, and Last Orders; the Worldwar saga: In the Balance, Tilting the Balance, Upsetting the Balance, and Striking the Balance; the Colonization books: Second Contact, Down to Earth, and Aftershocks; the Great War epics: American Front, Walk in Hell, and Breakthroughs; the American Empire novels: Blood and Iron, The Center Cannot Hold, and The Victorious Opposition; and the Settling Accounts series: Return Engagement, Drive to the East, The Grapple, and In at the Death. Turtledove is married to fellow novelist Laura Frankos. They have three daughters—Alison, Rachel, and Rebecca—and two granddaughters, Cordelia Turtledove Katayanagi and Phoebe Quinn Turtledove Katayanagi.
Praise For…
---
Praise for Harry Turtledove

"One of alt-history's stalwarts."—The New Yorker

"Turtledove is an undisputed centerpiece of the alternate-history genre."—Booklist

"Turtledove proves, yet again, that he is the best when it comes to rewriting history!"—Suspense Magazine