Humans, Gods, and Hybrids: Child 19 (Paperback)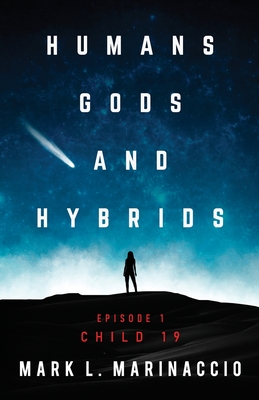 $14.99
Not On Our Shelves—Ships in 1-5 Days
(This book cannot be returned.)
Description
---
Being the son of a leader is never easy but Alien Travelers Kellan and Tendra just want to be like everyone else on Earth, that is until they come face to face with anti-Trav humans, an experience that will forever change their direction in life.
Agent Kate Pierce's job as a member of the newly formed Reattachment and Protection Agency is to keep children safe - specifically, human and alien hybrid kids. But when terrorists threaten Kate's ability to protect Sabrina, a Traveler child, Kate draws on strengths that she never knew she had in order to save the little girl and in doing so becomes entangled with the aliens, her own government, and an out-of-this world conspiracy that turns her world upside down.
Alien-human hybrids who have no memory of their past are headed to Earth
Children with mysterious super powers are being abducted
Deep seeded Government secrets threaten the stability of the planet and...
A desperate federal agent searches for the daughter she never knew she had
The first book in the HUMANS, GODS, and HYBRIDS series challenges everything you thought you knew about first contact with an alien race.