Restoration Hearts (Paperback)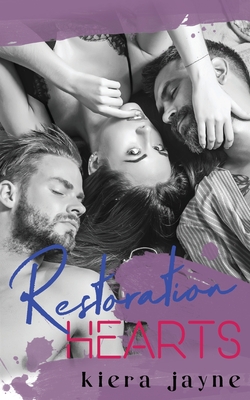 $10.00

Not On Our Shelves—Ships in 1-5 Days
(This book cannot be returned.)
Description
---
When Perie Miller and Flynn Brewer arrive in their hometown to restore an old Queenslander home, neither of them anticipated Vaughn being back. A bloke from their past who turned their world upside down, Vaughn is a man who caused a four-year rift in their rock-solid, lifelong friendship.
While Perie welcomes him back with open arms, Flynn is more cautious, though no less attracted to him. What will happen when they both realise they still harbour feelings for him?
Vaughn Forester is a man with a lot of problems. His haunting memories of Afghanistan and war wounds are the least of his worries when the two greatest loves of his life return to Granite Ridge and drag him back into their lives. Can he love two people at once? Can they both love him? The past says no. But together, can they forge a new future?