Sex Tips For Girls: Lust, Love, and Romance from the Lives of Single Women (Paperback)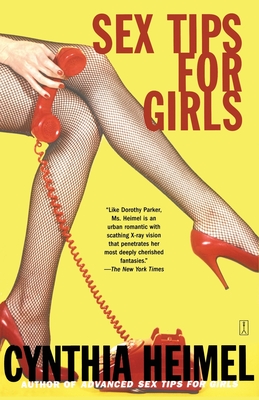 $14.99
Not On Our Shelves—Ships in 1-5 Days
Praise For…
---
The New York Times Like Dorothy Parker, Ms. Heimel is an urban romantic with scathing X-ray vision that penetrates her most deeply cherished fantasies.

Roy Blount, Jr. No boy should go out with a girl until she has read this book. It goes without saying that he should read it, too. I'm not bragging or anything, but I read parts of it twice.

Michael Goldberg San Francisco Chronicle This book (like sex itself) is both funny and serious, which is why it's such an instant classic.

Liz Smith Cynthia [Heimel] is one of the authentic new humorists of our time, plus she is nice, sensible, your true sister under the skin. Sex Tips for Girls is for everyone, even boys, and nobody said older women shouldn't read it either. Thank God!

Emily Vernon New York Daily News Heimel here is funny, smart, sympathetic, vulnerable, perceptive, and witty.

Michele Ross The Atlanta Journal Read this book. Please. It's the funniest, sassiest, truest book about men and women on the market.