Escape from Memory (Hardcover)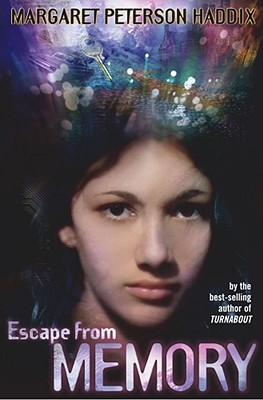 $17.99

Special Order—Subject to Availability
Description
---
"Well, I'm sure I don't have any secrets...," I said, trying to sound certain. "Can't we just tell them that?"
Mom's steady gaze was driving me crazy.
"Oh," she said slowly, "but that's where you're wrong. You see, you do have the secrets. You know them."
When Kira agrees to let her friends hypnotize her at a slumber party, she has no idea that she will reveal secrets even she didn't know she had -- memories of fleeing a war-torn country with her mother, understanding a language she can't identify. Then her mother disappears, and a woman calling herself Aunt Memory takes Kira to Crythe, a place that doesn't officially exist, in order to rescue her mother -- or so Kira thinks. She soon learns that there are memories locked in her mind that place her and her mother in grave danger, but those memories are also the only thing that might save them.
In Escape from Memory, award-winning author Margaret Peterson Haddix imagines a culture that values its memories above everything else -- and a teen who has to make the most important decision of her life.
About the Author
---
Margaret Peterson Haddix is the author of many critically and popularly acclaimed YA and middle grade novels, including the Children of Exile series, The Missing series, the Under Their Skin series, and the Shadow Children series. A graduate of Miami University (of Ohio), she worked for several years as a reporter for The Indianapolis News. She also taught at the Danville (Illinois) Area Community College. She lives with her family in Columbus, Ohio. Visit her at HaddixBooks.com.