Latinos in American Society (Paperback)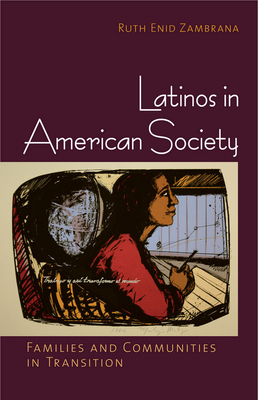 $30.95
Not On Our Shelves—Ships in 1-5 Days
Description
---
It is well known that Latinos in the United States bear a disproportionate burden of low educational attainment, high residential segregation, and low visibility in the national political landscape. In Latinos in American Society, Ruth Enid Zambrana brings together the latest research on Latinos in the United States to demonstrate how national origin, age, gender, socioeconomic status, and education affect the well-being of families and individuals. By mapping out how these factors result in economic, social, and political disadvantage, Zambrana challenges the widespread negative perceptions of Latinos in America and the single story of Latinos in the United States as a monolithic group.
Synthesizing an increasingly substantial body of social science research--much of it emerging from the interdisciplinary fields of Chicano studies, U.S. Latino studies, critical race studies, and family studies--the author adopts an intersectional social inequality lens as a means for understanding the broader sociopolitical dynamics of the Latino family, considering ethnic subgroup diversity, community context, institutional practices, and their intersections with family processes and well-being. Zambrana, a leading expert on Latino populations in America, demonstrates the value of this approach for capturing the contemporary complexity of and transitions within diverse U.S. Latino families and communities. This book offers the most up-to-date portrait we have of Latinos in America today.
About the Author
---
Ruth Enid Zambrana is Professor of Women's Studies and Director of the Consortium on Race, Gender and Ethnicity at the University of Maryland. She is coauthor of Drawing from the Data: Working Effectively with Latino Families, editor of Understanding Latino Families, and coeditor of Health Issues in the Latino Community and Emerging Intersections: Race, Class, and Gender in Theory, Policy, and Practice.