An Uncommon Theory of School Change: Leadership for Reinventing Schools (Paperback)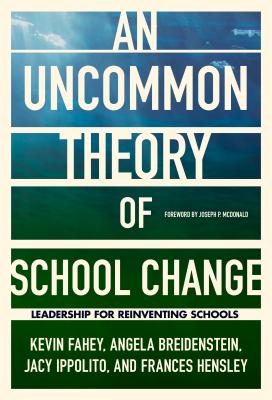 $35.95
Not On Our Shelves—Ships in 1-5 Days
Description
---
This book is for educators who believe that schools need to be improved and are hopeful that real change can be achieved. The authors argue that if educators want to create more equitable, socially just, and learner-focused schools, then they need a more robust, transformational theory of school change--an UnCommon Theory. After describing the limits of current school improvement initiatives, the authors explain what is needed to actually engage in deeper school reinvention work. They take a deep dive into the most difficult work that school leaders do: questioning, rethinking, and reinventing the fundamental assumptions upon which our schools are built. The result is a practical book that provides readers with the knowledge and tools needed to do more than just tinker at the edges of school improvement.
Book Features:
Provides a unique conceptual framework (the Deep Dive) that helps educators understand what it takes to challenge the pervasive standards-based school reform model.
Advocates for an approach to school reform that brings together adult developmental theory, transformational learning theory, and social change theory.
Shares the stories of activist leaders and the strategies, tools, and approaches they have used successfully in a variety of settings.
Includes diagrams and graphics that enhance understanding and make concepts memorable.
About the Author
---
Kevin Fahey, professor emeritus at Salem State University, works with school leaders to use critical friendship, facilitative leadership, and equitable practice to lead student, adult, and organizational learning. Angela Breidenstein is a professor of education at Trinity University in San Antonio, Texas. Jacy Ippolito is an associate professor and department chair at Salem State University, where he coordinates programs in educational leadership. Frances Hensley was a founding member and director of the School Reform Initiative.