The Neighborhood Has Its Own Rules: Latinos and African Americans in South Los Angeles (Paperback)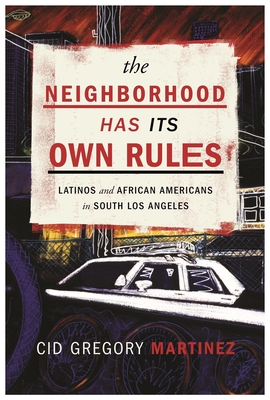 $29.00
Not On Our Shelves—Ships in 1-5 Days
Description
---
South Los Angeles is often seen as ground zero for inter-racial conflict and violence in the United States. Since the 1940s, South LA has been predominantly a low-income African American neighborhood, and yet since the early 1990s Latino immigrants--mostly from Mexico and many undocumented--have moved in record numbers to the area. Given that more than a quarter million people live in South LA and that poverty rates exceed 30 percent, inter-racial conflict and violence surprises no one. The real question is: why hasn't there been more? Through vivid stories and interviews, The Neighborhood Has Its Own Rules provides an answer to this question.
Based on in-depth ethnographic field work collected when the author, Cid Martinez, lived and worked in schools in South Central, this study reveals the day-to-day ways in which vibrant social institutions in South LA-- its churches, its local politicians, and even its gangs--have reduced conflict and kept violence to a level that is manageable for its residents. Martinez argues that inter-racial conflict has not been managed through any coalition between different groups, but rather that these institutions have allowed established African Americans and newcomer Latinos to co-exist through avoidance--an under-appreciated strategy for managing conflict that plays a crucial role in America's low-income communities. Ultimately, this book proposes a different understanding of how neighborhood institutions are able to mitigate conflict and violence through several community dimensions of informal social controls.
About the Author
---
Cid Martinez is Assistant Professor of Sociology at the University of San Diego.