Chicana Sexuality and Gender: Cultural Refiguring in Literature, Oral History, and Art (Latin America Otherwise: Languages) (Paperback)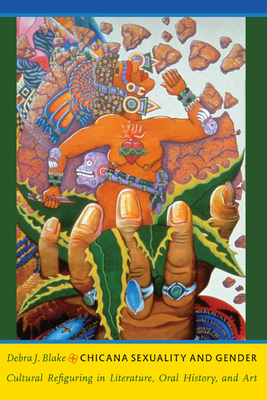 $26.95
Not On Our Shelves—Ships in 1-5 Days
Description
---
Since the 1980s Chicana writers including Gloria Anzald a, Cherr e Moraga, Sandra Cisneros, Ana Castillo, and Alma Luz Villanueva have reworked iconic Mexican cultural symbols such as mother earth goddesses and La Llorona (the Wailing Woman of Mexican folklore), re-imagining them as powerful female figures. After reading the works of Chicana writers who created bold, powerful, and openly sexual female characters, Debra J. Blake wondered how everyday Mexican American women would characterize their own lives in relation to the writers' radical reconfigurations of female sexuality and gender roles. To find out, Blake gathered oral histories from working-class and semiprofessional U.S. Mexicanas. In
Chicana Sexuality and Gender
, she compares the self-representations of these women with fictional and artistic representations by academic-affiliated, professional intellectual Chicana writers and visual artists, including Alma M. L pez and Yolanda L pez.
Blake looks at how the Chicana professional intellectuals and the U.S. Mexicana women refigure confining and demeaning constructions of female gender roles and racial, ethnic, and sexual identities. She organizes her analysis around re-imaginings of La Virgen de Guadalupe, La Llorona, indigenous Mexica goddesses, and La Malinche, the indigenous interpreter for Hern n Cort's during the Spanish conquest. In doing so, Blake reveals how the professional intellectuals and the working-class and semiprofessional women rework or invoke the female icons to confront the repression of female sexuality, limiting gender roles, inequality in male and female relationships, and violence against women. While the representational strategies of the two groups of women are significantly different and the U.S. Mexicanas would not necessarily call themselves feminists, Blake nonetheless illuminates a continuum of Chicana feminist thinking, showing how both groups of women expand lifestyle choices and promote the health and well-being of women of Mexican origin or descent.
About the Author
---
Debra J. Blake is a lecturer in the Department of Chicano Studies at the University of Minnesota, Twin Cities.