I Say Collection with Nabil and Noura (Boxed Set)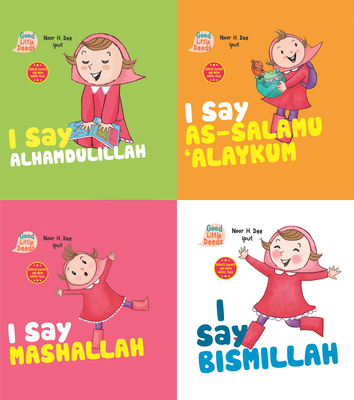 $34.95

Special Order—Subject to Availability
Description
---
Join Nabil and Noura in as they learn to use four Islamic words: Bismillah, Alhamdulillah, Mashallah and As-salamu 'Alaykum.
The perfect set to familiarize your children with Islamic terms and make them daily expressions.
Featuring two new characters, brother and sister Nabil and Noura. Join them as they eat, drink, sneeze, play, read, greet and much more.