Advanced Surf Fitness for High Performance Surfing (Paperback)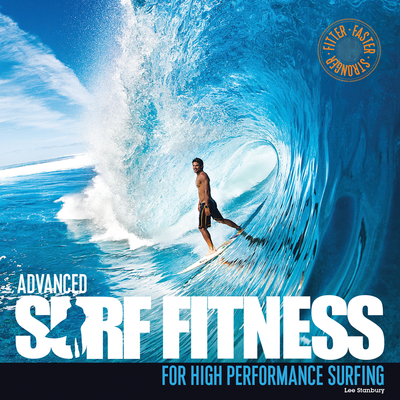 $24.95

Special Order—Subject to Availability
Description
---
Aimed at surfers of all ages and abilities, AdvancedSurf Fitness for High Performance Surfing offers a complete training package designed to take your surfing to the next level. The book includes a series of training programs that target the different muscle groups used in surfing, from paddling to all the different maneuvers. The book also includes sections about swimming and cardio regimes, as well as psychology and nutrition. Advanced Surf Fitness for High Performance Surfing is the follow-up to the best-selling Complete Guide to Surf Fitness.
About the Author
---
Lee Stanbury is an award-winning surf and swimming coach. His first book The Compete Guide to Surf Fitness has sold tens of thousands of copies around the world. Lee has trained some of the UK's top surfers, swimmers and triathletes, and he is a fully qualified physiotherapist. He lives 20 yards from the beach at his home in Hayle, Cornwall.
Ben Skinner has twice been within a whisker of winning the world longboard title. Hailing from Jersey in The Channel Islands, his talent and high level of fitness put him among the world's surfing elite. Whether competing on a longboard or a shortboard, or towing into huge freezing waves in the Atlantic, Ben is at the top of his game and respected around the globe. He trains regularly with Lee Stanbury and his ambition is to be World Champion.