Homemade Face Mask: The Complete Guide Step by Step for Make Washable Mask in Your Home, for Protection Against Disease. (Paperback)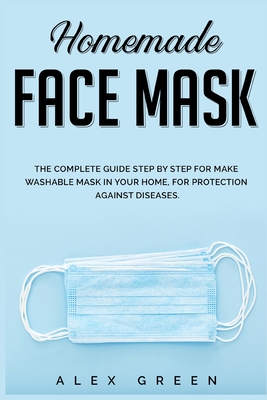 $22.99

Backordered
(This book cannot be returned.)
Description
---
**55% OFF for Bookstores LAST DAYS***
Would you like to learn how to make a medical mask easily by yourself? Using cheap and affordable materials in your home?
No problem
This is the complete guide step by step with illustrations that you need.
Probably now you're wondering why to trust this book and not another one: the fact is that there are a lot of books out there wasting your time talking about the history of the medical face masks, history of the pandemics and other useless rubbish just to make the book longer. This book contains all the necessary you need for producing an helpful and ready to use medical mask, supporting you with several images as well.
This Face Mask Guide Will Show You To Do This By Exploring:
Types of Face Masks
How to Wear Masks
3 different ways How to Make Effective Homemade Masks (no sewing method, sewing method and with filter pockets)
Best practice for Protection Against the Virus
Much more
Whether you are an expert, a medical worker or simply a curious mind, learning a new skill will pay off in the end. Don't wait until the emergency knocks on your door. Act now. Improve your abilities to care for your health while protecting others.
Even if you have never done anything by yourself in this guide, it will guide you easily through the process, helping you in every single page of the book.