Mental Manipulation: The Defense Guide Against Persuasion Tactics, Covert Mind Games, and Emotional Control (Paperback)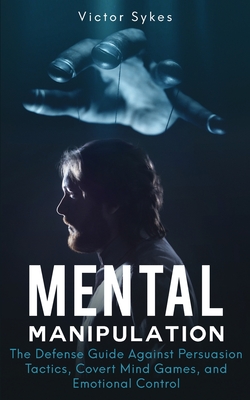 $19.97

Not On Our Shelves—Ships in 1-5 Days
(This book cannot be returned.)
Description
---
Mental manipulation happens every day. In relationships, at work, everywhere.

If you don't know how to recognize it and defend against it, you are being exploited and taken advantage of.

I'm sure you've felt that voice in the back of your head when an interaction doesn't feel quite right. Asking yourself if something shady is going on.

Do you want to understand what is really happening in these interactions? And do you want to know how to recognize all the times you're being manipulated without even realizing it?

If so, then you've come to the right place.
Here's just a tiny fraction of what you'll discover:
The 24 most common ways that people manipulate you so that you aren't in the dark when these situations arise
The big 18 methods of Emotional Manipulation that are used to control you
The red flags to instantly identify a narcissist
How Psychological Manipulation is done through words
What you need to do to become immune to the different types of manipulation
The types of positive and acceptable manipulation
How to ultimately cut negative manipulation out of your life
...and much, much more

Take a second to imagine how your life will be when you are no longer vulnerable to being exploited by manipulators.

So even if you know little to nothing about manipulation, this book will show you how to protect yourself against these manipulation tactics.

And if you are ready to make your life better by understanding and applying this knowledge then scroll up and click "add to cart".