Culture Conscious: Briefings on Culture, Cognition, and Behavior (Paperback)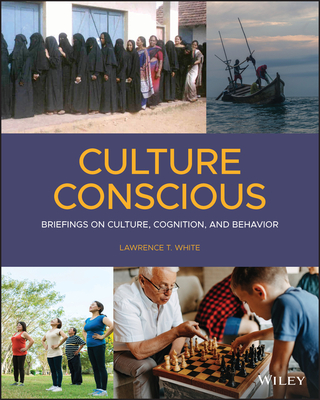 $105.50
Not On Our Shelves—Ships in 1-5 Days
Description
---

Discover cultural psychology with this up-to-date introductory text full of bite-sized briefings perfect for undergraduate students


Culture Conscious: Briefings on Culture, Cognition, and Behavior delivers an insightful treatment of 46 different topics in the cross-cultural study of perception, cognition, personality, social behavior, health and moral reasoning. These stand-alone briefings are ideal for instructors who wish to assign individual topics without requiring their students to read an entire textbook.

The book presents the newest findings from cross-cultural psychology on both general topics, like cultural dimensions and methodological issues, and more specific subjects, like a 2015 study that compared the definitions of fairness used b children in Germany and rural Namibia.

Split into 11 units that correspond roughly to chapter topics in more typical introductory psychology textbooks, the book contains briefings of roughly 700 to 1000 words each. Every briefing is written in an accessible and practical style for readers who have no background in psychology, research methods or statistics. The book also contains:


A fulsome exploration of cross-cultural human experience, as opposed to the token multiculturalism and diversity content that has been added to competing textbooks.
A strong counterbalance to the tendency for psychological research to involve participants from western, educated, industrialized, rich and democratic countries.
Bite sized and curated research packaged specifically for easy student consumption and learning
A selection of studies that undergraduate students will find interesting, relevant and accessible.
Perfect for undergraduate students taking courses in introductory or cross-cultural psychology, multicultural counseling, psychological anthropology, international relations, and intercultural communication.
Culture Conscious
will also earn a place in the libraries of business educators who wish to implement an international or intercultural component in their curriculum.