Prospective Memory (Current Issues in Memory) (Paperback)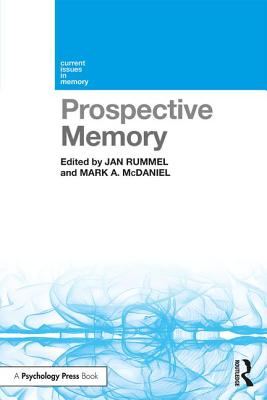 $46.95
Not On Our Shelves—Ships in 1-5 Days
(This book cannot be returned.)
Description
---
Featuring contributions from world-leading experts, this book presents a timely overview of current theoretical, methodological, and applied issues in the field of prospective memory. The authors explore how prospective memories are formed, how they are maintained over time, and how they are retrieved. This volume integrates our understanding of prospective memory and how it functions with related cognitive processes and themes, such as context memory, metamemory, working memory, and cognitive control. Considering recent methodological advances in the field, such as the use of cognitive modeling, the book also covers individual differences in prospective memory abilities, their development across the life span, and their manifestations in naturalistic settings. The book also illustrates how the understanding of prospective memory can be integrated with other related research areas.
Prospective Memory is an invaluable resource for students and researchers of human memory. It will be of particular interest to those researching prospective memory.
About the Author
---
Jan Rummel is a designated Heisenberg Professor and the principal investigator of the Cognition and Attention Regulation Laboratory (CARL) at Heidelberg University, Germany. His research focuses on the cognitive processes involved in prospective memory, intentional forgetting, and the regulation of attention. Mark A. McDaniel is a Professor of Psychological & Brain Sciences at Washington University in St. Louis, United States. His research focuses on prospective memory, encoding and retrieval processes in memory, and applications of cognitive psychology to education. He is co-author of Prospective Memory: An Overview and Synthesis of an Emerging Field (2007).