I Never (Hardcover)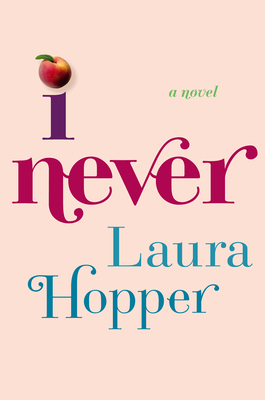 $17.99

Special Order—Subject to Availability
Description
---
Janey King's priorities used to be clear: track, school, friends, and family. But when seventeen-year-old Janey learns that her seemingly happy parents are getting divorced, her world starts to shift. Back at school, Luke Hallstrom, an adorable senior, pursues Janey, and she realizes that she has two new priorities to consider: love and sex.

Inspired by Judy Blume's classic Forever, I Never features a perfect, delicious, almost-to-good-to-be-true high school relationship . . . and it doesn't shy away from the details. Destined to be passed from teen to teen, this is a young adult debut that will get readers talking.  
About the Author
---
Laura Hopper has worked in the film industry and is currently a book editor. I Never is her first novel. She lives in Los Angeles, California, with her family.
Praise For…
---
"A stellar debut novel that easily compares to Judy Blume's iconic Forever...This is destined to be a classic and will undoubtedly be passed around from teen to teen as a word-of-mouth favorite. Highly recommended." –School Library Journal, starred review

"This steamy and delightfully explicit exploration of teen sex and emotional growth begs to be passed from friend to friend under cover of the cafeteria table." —Kirkus

"Janey makes her own choices and enjoys the results, and the result is a sweetly sex-positive book." —Publishers Weekly

" ...This debut is a clear, matter-of-fact look at one girl's first time. Both the choice to have sex and the choice not to are discussed without stigma..." —Booklist

"I Never will have you blushing and smiling secretively, but is also informative, mature, and honest; a thoughtful, heartfelt, sexy coming-of-age story." —Estelle Laure, author of This Raging Light and But Then I Came Back

"Word of mouth will sell this book."--VOYA