The High Performance Journal (Diary)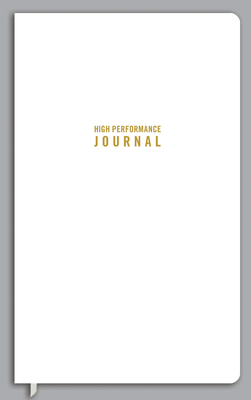 $17.99

Not On Our Shelves—Ships in 1-5 Days
Description
---
Over 100 writing prompts for advanced personal development help you increase clarity, find your passions, stay focused, become more mindful, and live a happy and high-performing life. The prompts are like a guided tour through your life and future, led by Brendon Burchard, the world's leading high performance coach.

A high performance coach for 20 years, Brendon Burchard knows the habits and self-reflection necessary to achieve lasting success. In The High Performance Journal, he guides you through questions that help you reflect on life, develop a positive mindset, focus on what matters, and dramatically increase your self-awareness, mindfulness, and resilience. This isn't one of those journals where you just stare at a blank page wondering what to appreciate or write about--it's an inspired guided tour through the major areas of your life and a profoundly useful tool for developing greater clarity and intention today.

The journal also includes some of Brendon's most popular quotes, peppering your journey to self-mastery with inspiration from someone who has coached some of the highest performers in the world: Olympic athletes, CEOs, entrepreneurs, media moguls, and more!

The High Performance Journal is the perfect companion for Brendon's other groundbreaking works in the field: High Performance Habits: How Extraordinary People Become That Way and The High Performance Planner. Adding this journal to your toolkit will help you become the very best version of yourself!
About the Author
---
According to Forbes and Success magazines, Brendon Burchard is the world's leading high performance coach and one of the most watched, quoted, and followed personal development trainers online. Brendon is a #1 New York Times best-selling author whose books include High Performance Habits, The Motivation Manifesto, The Charge, and Life's Golden Ticket. His brands have over 10 million fans on social media. His personal development videos have been viewed more than 300 million times, and over 2 million clients have taken his online courses or video training series. For these results, Oprah.com named him "one of the most successful online trainers in history." He has been on the cover of Success magazine, and three of his podcasts--including The Brendon Show--debuted at #1 across all categories in multiple countries.