Amazing Grace 2020 Planner: 16-Month Weekly Planner (Ziparound) (Other)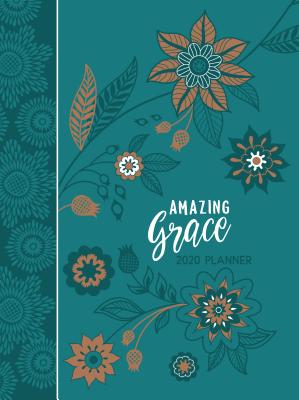 Description
---
Having trouble fitting everything in your day? This 16-month weekly planner makes getting organized simple and inspiring. FEATURES:
- Exquisite faux leather with foil stamping and heat debossing
- Full-color interior
- High quality paper
- Year-at-a-glance spread for 2020
- Month-at-a-glance calendars
- Full week spreads
- Space for goal setting, personal reflection, and things-to-do lists
- Encouraging Scriptures
- Ribbon marker
- Privacy band Stay organized and be encouraged as you plan your days and spend moments with God.
About the Author
---
For all that a woman is....Belle City Gifts is for what she loves, how she feels, what she thinks, what she does and what she believes. Inspire your world!