Trauma and Resilience: Your Questions Answered (Q&A Health Guides) (Hardcover)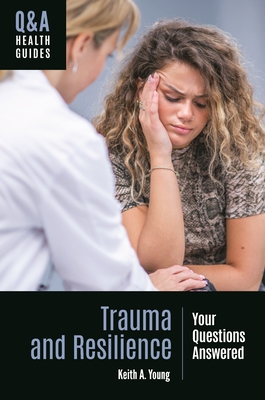 $40.00

Not On Our Shelves—Ships in 1-5 Days
Description
---
Traumatic experiences come in many forms, from fighting in a war zone to suffering abuse at the hands of a stranger or a loved one to being in or witnessing an accident. Trauma can have far-reaching and long-lasting negative impacts, affecting psychological well-being, relationships, and even physical health. But with proper treatment, many individuals are able to not only survive after trauma, but thrive.
Books in Greenwood's Q&A Health Guides series follow a reader-friendly question-and-answer format that anticipates readers' needs and concerns. Prevalent myths and misconceptions are identified and dispelled, and a collection of case studies illustrates key concepts and issues through relatable stories and insightful recommendations. Each book also includes a section on health literacy, equipping teens and young adults with practical tools and strategies for finding, evaluating, and using credible sources of health information both on and off the internet--important skills that contribute to a lifetime of healthy decision-making.
About the Author
---
Keith A. Young, LCPC, CCTP, CH, is a licensed counselor, certified clinical trauma professional and certified hypnotherapist with a private practice in Bangor, ME.