Where's the Unicorn in Wonderland?, 2: A Magical Search Book (Paperback)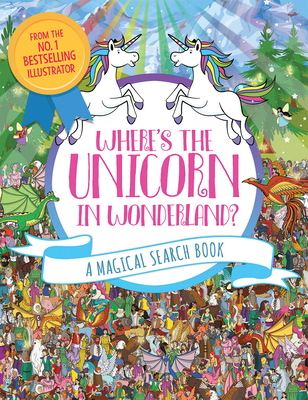 $9.95
In Stock—Click for Locations
Description
---
A brand-new search-and-find adventure from the best-selling Where's the Unicorn? series.
Follow Rainbow Valley's globe-trotting unicorns as they embark on their most exciting adventure yet This time, the unicorns are heading on a magical tour though the wild world of Wonderland. Spot the blessing in an enchanted forest, search for them on board a sky ship, and find them in a mysterious crystal cave. There are 17 intricately illustrated fantasy scenes to search--each one filled with crowds of magical creatures, characters, and animals--and seven sensational unicorns to spot in every location.

About the Author
---
Paul Morgan is a UK-based illustrator who has many years of experience in producing artwork for books, magazines, and toys, using both digital and traditional techniques. Adrienn Schonnberg is a Romanian children's book illustrator and graphic designer.