Freefall (MP3 CD)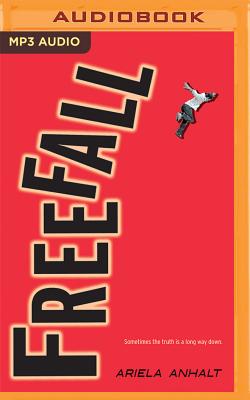 $9.99

Special Order—Subject to Availability
Description
---
That's what everyone wants to know. The kids at the exclusive boarding school Briar Academy can't stop talking about how three students went up to the cliff--but only two came back alive. Was it a hazing ritual gone awry? Or was it something more sinister?
The police want to know--because Hayden Applegate, Briar's big man on campus, may be on the hook for murder. His best friend, Luke Prescott, is the only witness to what happened on the cliff.
And Luke wants to know what was going through Hayden's mind that terrible night. Did he mean to do what he did? Luke struggles to figure it out before the time comes for him to testify at the trial. He has always followed Hayden's lead, but this is one decision he'll be forced to make on his own. And to do it, Luke must face unsettling truths about his friendship with Hayden, and his own troubled past.
Debut author Ariela Anhalt crafts a suspenseful and scandalous tale of peer pressure, fierce rivalries, and twisted loyalties.