Looking Backward (Paperback)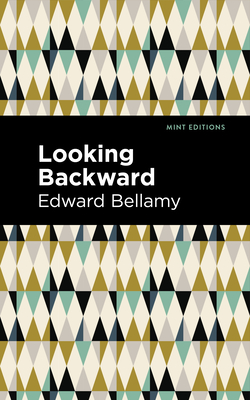 $9.99
Not On Our Shelves—Ships in 1-5 Days
Description
---
Julian West is an aristocrat in 19th century America. He has all that he would ever need, a happy engagement, wealth, and a pleasant place to live. Because of his comfortable place in society, Julian is unsympathetic to the plight of the middle and lower class, and even looks to their protests and strikes with distain and contempt. One day, to calm himself, he decides to be put in a hypnotic sleep by his doctor, in his own underground bunker. This was routine for Julian, but when tragedy in the form of a fire strikes, Julian is presumed dead and left in the bunker. A century later, Julian is found, but wakes to a world he could never predict. With the help of the man that found him, Doctor Leete, and Leete's daughter, Edith, Julian becomes familiar with the 20th century American reality of equality between the sexes, the abolition of poverty, free education, and fair working conditions. Julian must then accept recognize his unempathetic views of the past, now understanding that life is better when people of all genders, classes, and race can be happy. But when Julian finds himself back in the 19th century, he struggles to convince others of his knowledge, and starts to wonder if the ideal 20th century was all a dream.
Looking Backward was one of the most commercially successful novels of the 19th century, and upon its publication, inspired mass political movement. With the portrayal of the 20th century, Bellamy advocates for equality, and rejects war and capitalism. By depicting a happy working environment, where citizens had the freedom to choose their occupations, receive fair wages, and are able to retire at a reasonable time, Bellamy raises awareness for the working class. Looking Backward has since inspired the ideology of socialism, and proposes solutions to problems that America still struggles with today.
This edition of Looking Backward by Edward Bellamy features a striking new cover design and is reprinted in a readable font. With these changes, the compelling plot and insight of Looking Backward is accessible and worthy of conversation.