My Address Book: Contact Notebook Log (Paperback)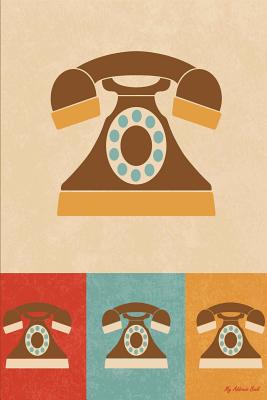 $6.99
Backordered
(This book cannot be returned.)
Description
---
Modernized address book with a cool cover, same boring inside.
Address books are those things you stuff into the junk drawer and seldom look at especially with what smartphones can do today. But some of us still like the old school way of writing out everyone's pertinent information like address, email, birthday etc.
The Good
The battery in this book (not that there is one) will never go dead. You have the space to write your real friend's information, not like social media where it is everyone you don't want to contact you. It is 6 x 9 so you can actually read what you write especially if you write like me. Tiny lines equals' tiny writing which leads to a lot of wrong numbers called to some embarrassing places
Inside you have plenty of room to write down everything you need to remember about that person. And if you decide they aren't your friend anymore you can just white them out. Not as easy as deleting them but still effective none the less.
The Bad
I might be biased but nothing that I can see.
I think at this point you know how an address book works so let's just get to it.
If you want the same old boring looking address books there are plenty of them out there but if you want something that doesn't look like grandma gave it to you then scroll up and hit the orange buy button today.
P.S. If you are giving this to grandma as a gift let's not mention I joked about her.
About the Author
---
Blank Book Billionaire is the creative force behind many different types of blank books or utility books as some people call them. They focus on creating books that help people express themselves or simply keep track of things. The sky is the limit for what you can create with these blank books. Not all the books are blank, of course. There are lined journals, gratitude journals, travel journals, pregnancy journals and many others. Some have prompts while others have sections that are designated for specific information. Our mission is to provide you with every type of blank book you might need. If they don't have it now, they will soon. Journaling is their passion and hope to inspire people to make it a part of their daily life. Essentially journaling to them is the act of writing down everything a person wants to remember or reference back to. Whether that is emotions, life events, recipes, pregnancies or your to do list, writing it down is the most powerful way of ensuring it never gets forgotten. What you can do with a blank book is only limited by the amount of imagination you put into it. Make it a diary, a meal planner, a diet journal or just doodle in it. The point is to get one or seven and use them. Make life easier by unleashing the hidden power of a blank book.