Secrets of the Blue Cliff Record: Zen Comments by Hakuin and Tenkei (Paperback)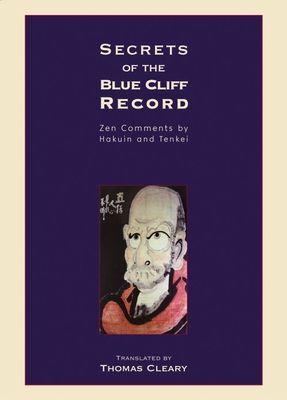 $34.95
Not On Our Shelves—Ships in 1-5 Days
(This book cannot be returned.)
Description
---
The Blue Cliff Record is a classic text of Zen Buddhism, designed to assist in the activation of dormant human potential. The core of this extraordinary work is a collection of one hundred traditional citations and stories, selected for their ability to bring about insight and enlightenment. These vignettes are known as gongan in Chinese and koan in Japanese.

Secrets of the Blue Cliff Record is a fresh translation featuring newly translated commentary from two of the greatest Zen masters of early modern Japan, Hakuin Ekaku (1685–1768) of the Rinzai sect of Zen and Tenkei Denson (1648–1735) of the Soto sect of Zen. This translation and commentary on The Blue Cliff Record sheds new light on the meaning of this central Zen text.
About the Author
---
Thomas Cleary holds a PhD in East Asian Languages and Civilizations from Harvard University and a JD from the University of California, Berkeley, Boalt Hall School of Law. He is the translator of over fifty volumes of Buddhist, Taoist, Confucian, and Islamic texts from Sanskrit, Chinese, Japanese, Pali, and Arabic.
Praise For…
---
"Authentic traditions of commentary have been hard to find—until this fluidly translated work, which includes commentaries by two of the greatest Zen masters of early modern Japan . . . their words shine light on this deep and extraordinary work."— Tricycle



"These commentaries make the challenges of the Zen masters available to the spiritually courageous among us."— Bodhi Tree Book Review