The Central Collecting Point in Munich: A New Beginning for the Restitution and Protection of Art (Hardcover)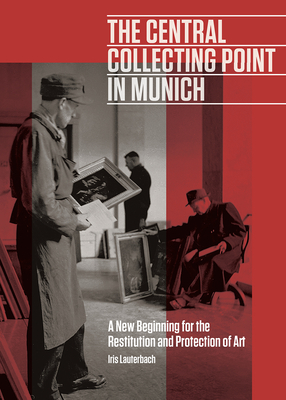 $70.00

Special Order—Subject to Availability
Description
---
At the end of World War II, the US Office of Military Government for Germany and Bavaria, through its Monuments, Fine Arts, and Archives division, was responsible for the repatriation of most of the tens of thousands of artwork looted by the Nazis in the countries they had occupied. With the help of the US Army's Monuments Men— the name given to a hand-picked group of art historians and museum professionals commissioned for this important duty—massive numbers of objects were retrieved from their wartime hiding places and inventoried for repatriation.
 
Iris Lauterbach's fascinating history documents the story of the Allies' Central Collecting Point (CCP), set up in the former Nazi Party headquarters at Königsplatz in Munich, where the confiscated works were transported to be identified and sorted for restitution. This book presents her archival research on the events, people, new facts, and intrigue, with meticulous attention to the official systems, frameworks, and logistical and bureaucratic enterprise of the Munich CCP in the years from 1945 to 1949. She uncovers the stories of the people who worked there at a time of lingering political suspicions; narrates the research, conservation, and restitution process; and investigates how the works of art were managed and returned to their owners.
 
About the Author
---
Iris Lauterbach is a researcher at the Zentralinstitut für Kunstgeschichte in Munich and teaches at the Technischen Universität in Munich.
 
 
Praise For…
---
"This title provides a balanced and informative overview of the subject. The prose style and numerous photographs bring the difficult and important work of the Monuments Men to life."
 
— Alexander Adams Art

"Iris Lauterbach has combed through reams of archival material and her book is one of the most complete accounts of the CCP that has ever been written."
 
— Times Literary Supplement

"A thrilling examination of the work of the 'Monuments Men' at the end of the Second World War."
 
— Apollo