Mystery Creatures of China: The Complete Cryptozoological Guide (Hardcover)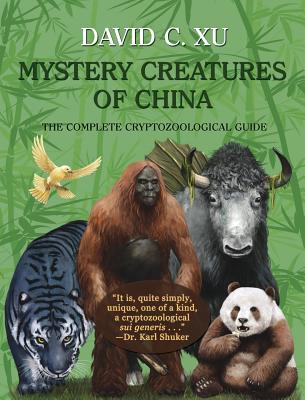 $39.95

Not On Our Shelves—Ships in 1-5 Days
(This book cannot be returned.)
Description
---
David C. Xu's Mystery Creatures of China is one of the most exciting additions to the cryptozoological literature in years. For the first time, cryptozoology researchers and enthusiasts will be able to access information about some of the most intriguing mystery animals on the planet. The author has collected sighting reports and historical data from across all of China to bring the English-speaking world new accounts of fascinating encounters with strange and curious beasts.
Many of these mystery animals have never before been presented in Western cryptozoological books or articles. From lake monsters to man-apes, mystery cats to dinosaur-like beasts, the four-winged bird to the blood-sucking blanket-like xizi, there are a multitude of mysterious creatures to enjoy and analyze. The author has created a doorway into the hidden zoology of China in expectation that others will take up the cause and seriously explore these biological mysteries.
With over 100 mystery animals listed in 98 sections (categorized into aquatic, humanoid, carnivorous, herbivorous, reptilian, and winged cryptids), this book will amaze, intrigue, and delight anyone interested in cryptozoology and Chinese folklore.
From Dr. Karl P.N. Shuker's foreword "Having been wholly immersed in cryptozoology from both an investigative and a chronicling standpoint for over 30 years, whenever I read any new such book nowadays I expect to be (and generally am) already familiar with the majority of mystery beasts presented within it - but not this time To my surprise but total delight, page after page in this extremely comprehensive volume unfurled extraordinary cryptids that I had never previously encountered - confirming my long-held suspicion as outlined earlier here that China's crypto-chronicles held all manner of treasures formerly hidden from me by virtue of my inability to read any Sinian language."
For additional cryptozoology books, visit CoachwhipBooks.com.