Healing the Karmic Wounds: Pluto and Chiron (Paperback)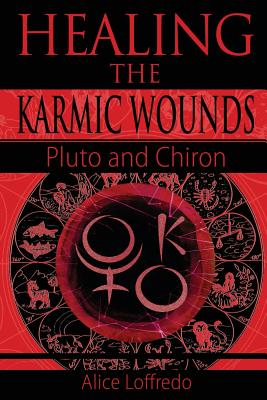 $16.95
Special Order—Subject to Availability
Description
---
With scholarly exactitude tempered by decades of counseling experience, evolutionary astrologer and guide Alice Loffredo shares powerful understandings that will allow you to end the pain of your karmic wounding. Here, in Healing the Karmic Wounds, she hands over the keys for opening the treasure buried in the astrological symbolism of your birth chart, the treasure that makes that healing possibility a reality, now, in this lifetime.
A core principle of evolutionary astrology is that what went wrong, or never got done, in the karmic past is carried forward into this lifetime, including wounds that can lock us into repetitive, hard-to-break patterns that block us from realizing our potentials and reaching our goals. Hidden deep in unconscious emotional memory, these wounds only get stronger, deeper, and more disruptive until we consciously take on the intention and responsibility to heal them.
The challenge is huge. The rewards are life-changing. The road is clear.