Finding Value in a Cracked Pot: Faith to Overcome + Joy in Forgiveness + Hope in Jesus Christ (Hardcover)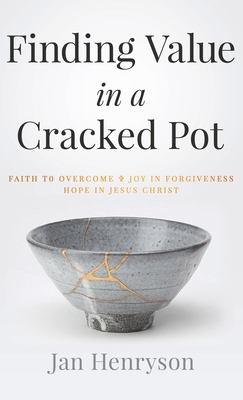 $19.99
Not On Our Shelves—Ships in 1-5 Days
Description
---
Life can be harrowing if you only see the broken pieces.
Do you feel you ave lost all hope? That your life has no meaning or purpose? Are you feeling alone? Jan Henryson has lived through her share of misfortune; a devastating miscarriage, abuse, a missing child, and feelings of worthlessness. But Jan found a way to pick up the broken pieces and make a life filled with meaning.
In Finding Value in a Cracked Pot, Jan explores what it is like to see the pieces of a broken life fit back together in ways that seem unimaginable. You will be challenged to explore the broken pieces in your life, to examine them, and to learn to see how they have helped you become the person you are today. This is the theme of God's grace, hope and forgiveness that runs throughout the story.