2nd Grade Math Multiplication Workbook for Kids: Grade 2 Activity Book, Second Grade Math Workbook, Fun Math Books for 2nd Grade (Paperback)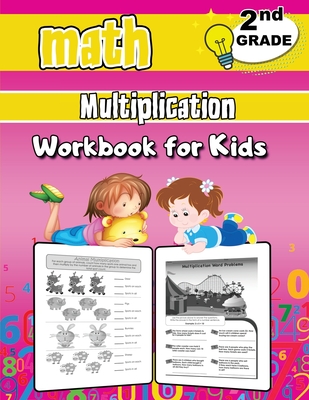 Description
---
Improve your child's success in class with lots of addition and subtraction practice with 2nd Grade Math Multiplication Workbook for Kids.
This workbook contains double digit addition and subtraction (with regrouping, borrowing too), counting and more. Work up an appetite for addition with these picture math worksheets, created to help 2nd graders practice addition and subtraction.
Make math palatable with these food-themed puzzles. With all of those veggies featured you'll be giving your kid some essential math practice and encouraging healthy eating habits at the same time.
2nd Grade Math Multiplication Workbook for Kids Features:
- The workbook has over 70 worksheets.
- It has a nice and large format (8.5 x 11 inches).
- Designed for Grade 2.
- Practice addition and subtraction in a fun way.