The Safe Return: Kids Wear Masks for a Safe Return to Fun (Hardcover)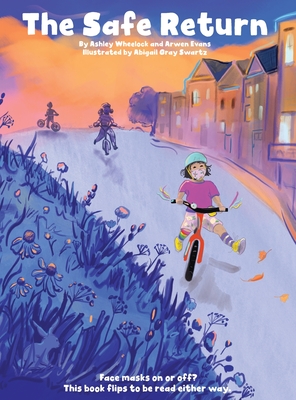 $17.99
Not On Our Shelves—Ships in 1-5 Days
(This book cannot be returned.)
Description
---
★ Face masks on or off? This book flips to be read either way. It's two books in one. ★
It's a topsy-turvy world that children live in today, but the adventures must safely return. Face masks on or face masks off, this fast-paced, two-sided book takes kids through the ups and downs of a balance bike ride with friends. A stuffed bunny is temporarily lost, but a community is found.
No matter which way you read it, the book reinforces the joys and freedoms of childhood and advocates for a safe return to fun.
Perfect for Covid-19 and to normalize the wearing of masks. Yet, this book will remain in your collection when the crisis has ended.
"A book that will stay in your collection long after the pandemic ends. Beautiful art with a message of hope and perseverance." -Mike Rawls, The Book Wrangler, @thebookwrangler on Instagram, School Librarian
​