Joyful Mornings: Mindful Poems for Inviting Happy Days (Paperback)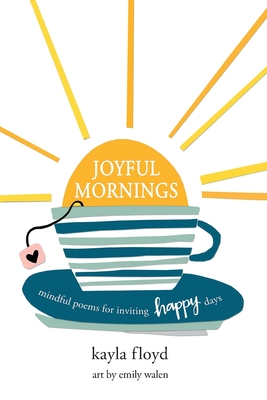 $12.95
Not On Our Shelves—Ships in 1-5 Days
Description
---
Do you feel like your day is a slog before you ever step out the front door? Is morning a time of dread, stress, and chaos in your house? Is "ugh" the first thought that races through your mind when you wake?
Reclaim your mornings and your joy with this delightful pocket guide of mindful poems. Featuring 12 simple steps for infusing your mornings with lightness, love, and ease, this lyrical yet practical book will have you smiling with the sunrise.
Reminiscent of the simplicity of Thich Nhat Hanh's Mindful Essentials book series and filled with the fun and flow of rhyme, the guidance in this happy little book will leave you feeling lifted and inspired. Read it cover-to-cover or open to any page and dive in.
Author Kayla Floyd has spent thousands of hours in meditation and a decade teaching mindfulness, and with this book she offers a unique and accessible way of finding wonder in the everyday.
Grab your copy today, and welcome joy into your morning and your life.