How to Cure Yourself of Narcissism: Coping with ADH-ME (Attention-Deserving Hyperactive and Mistreated Ego) (Paperback)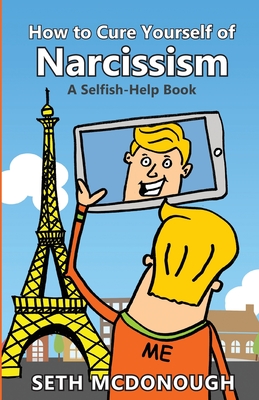 $16.99
Not On Our Shelves—Ships in 1-5 Days
Description
---
Narcissists live among us. (As do the self-obsessed, the conversationally incompetent, and those maniacal co-workers who purposefully spoil the movie you're planning to see this weekend.) Interacting with such inconsiderate earthlings is exhausting.
How to Cure Yourself of Narcissism is an exercise in catharsis as our author, Seth McDonough, takes you on an imaginary adventure in which he talks to the narcissists among us, and provides helpful tips for how they could (if only they would) stop their crimes against our collective sanity.
Even though the book itself is a fantasy, its details are authentic--drawing on real-world examples of bad manners in every genre of life, from work to school to dating.
While you may not agree with our author's every diagnosis of etiquette failings, he talks to the imaginary narcissistic reader with such cheerful humor (and genuine suggestions for improvement) that you're sure to have a good time along the way.
(Includes 24 funny illustrations.)