Conversations with Tom Petty (Hardcover)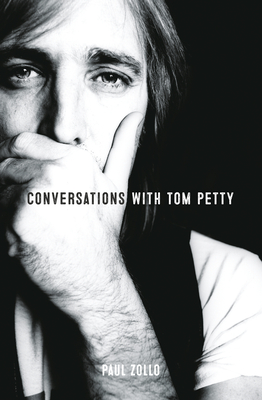 $28.99
In Stock—Click for Locations
Description
---
Tom Petty has long been considered one of the great songwriters of American rock 'n' roll, as well as one of the key standard bearers of integrity in the music business.
Conversations With Tom Petty is the first authorized book to focus solely on the life and work of the man responsible for some of the most memorable rock anthems of our generation, including: 'American Girl', 'Breakdown', 'Refugee', "The Waiting', 'Don't Come Around Here No More', 'I Won't Back Down', 'Free Fallin', 'Runnin' Down a Dream', 'You Don't Know How It Feels', 'Mary Jane's Last Dance' and many others.
Author Paul Zollo conducted a series of in-depth discussions with Tom about his career, with special focus on his songwriting. The conversations are reprinted here with little or no editorial comment and represent a unique perspective on Tom's entire career. Originally published in 2005 (also by Omnibus Press), Tom's wife Dana has fully approved this updated edition, which retains its foreword by Petty, adds additional interview material, an expanded introduction as well as additional photos from Petty's last ever live performance. This is, perhaps, as close as you can get to an autobiography by the great man.
About the Author
---
Paul Zollo is a singer-songwriter, author, and music journalist. Since 1987, he's dedicated himself to interviewing the world's greatest songwriters. From 1987 to 1997, he was the editor of SongTalk, the journal of the National Academy of Songwriters. Born in Chicago, he studied English and Music at Boston University and is the author of 'The Beginning Songwriter's Answer Book', 'Songwriters on Songwriting', and 'Hollywood Remembered'.