Unlimit..... Memory: Your Ultimate Guide to Developing Memory. How to Use Advanced Learning Strategies to Learn Faster, Remember More and b (Paperback)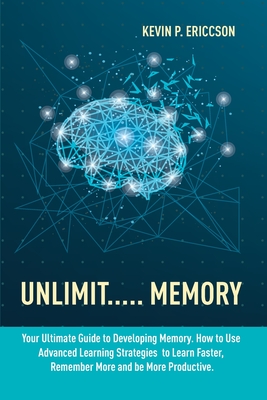 $16.99
Not On Our Shelves—Ships in 1-5 Days
Description
---
There was once a day I attended some courses after college. I sat for the exam, although, it wasn't my first exam experience, but I had a little hitches with memory. Trust me, memory failed me. Sincerely speaking, in whatever it is you're going as a human being, you need memory. You could record your daily activities with a perfect memory. Even your spouse won't take it lightly with you if you can't recall his/her birthday dates, phone number as well as some basic information about your relationship. You really don't have to be a student before memory can be useful to you. At your place of work, at home, in your relationship, you need memory, hence, you need this book.
This book is titled "UNLIMIT.... MEMORY: HOW TO USE ADVANCED LEARNING STRATEGIES TO LEARN FASTER, REMEMBER MORE AND BE MORE PRODUCTIVE". It is based on general information you need to enhance memory as well as the learning strategies you could employ in ensuring you utilise your memory well. You'd need a sharp memory to learn faster and also remember what you've tried to learn. This would further enhance your productivity.
The question is " why do you need this book?" And the answer remains that you need this book because it's everything you need to explore your memory to its fullest utilization.