Bedtime Stories for Kids (Paperback)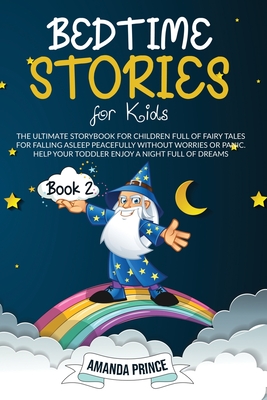 $19.95

Special Order—Subject to Availability
Description
---
Are you having trouble in putting your boisterous kid to sleep, and you want to find something that can help you while impacting his brain positively? If your answer is yes, then keep reading
Bedtime Stories are a story told to a kid after they have gotten into bed for the night. Perusing a sleep time story consistently is useful for kids and guardians, as well Reading stories every night to your kid has been demonstrated to improve imagination and language abilities. Reading sleep time stories each night to a kid improves his sleep incredibly. It expands on understanding aptitudes, language capacity, and the creative mind. It quiets bustling kids and connects with their brain into a universe of enchantment and sweet dreams. The sleep time story is the ideal approach to end the children's day and leads them into a night of magnificent rest. The bedtime story is a daily custom of narrating that has been passed down from age to age. Great sleep time stories, for example, Cinderella, Rapunzel, and the Plush Bunny, have been advised from parent to kid to grandkid, passing on family recollections of shared minutes in an otherworldly story.
This book covers:
Classic bedtime stories
Stories full of enchantment
Stories to improve your kid's brain
And so much more

Below you will discover a portion of our preferred stories to share at sleep time. With subjects of participation, kinship, consideration, appreciation, and somewhat enchantment, these short sleep time stories for kids are a certain way to satisfy your little one as they float off into lovely dreams. Every story has been hand-chosen from among several accounts for kids from everywhere throughout the world.