Empaths and Narcissists: The Empath's Survival Guide for Strategies to Defeat Narcissistic Abuse and Achieve Recovery While Becoming Awakened a (Paperback)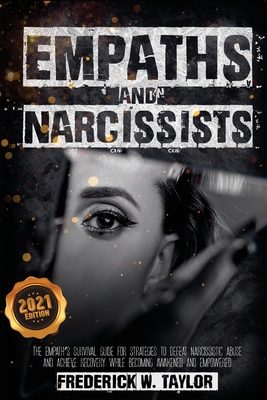 $21.45

Special Order—Subject to Availability
Description
---
★55% OFF for Bookstores NOW at $ 11,25 instead of $ 24,99 ★

Do you experience really intense emotions? Have you ever walked into a room and felt overwhelmed with an emotion of sadness, pain, or happiness? Do you strongly feel someone else's emotions?
Your Customers Will Be Very Excited To Use This Amazing Book
Empaths are people who are intuned with both theirs and other people's emotions. They can easily empathize with others and are often seen as good listeners.
It isn't always easy being an empath, especially when narcissists can prey on them and abuse them.
Empaths and Narcissists teaches you how to survive as an empath and adopt essential strategies and techniques to defeat abuse and manipulation from narcissists.
With this guide in your hands, you will
● Learn how to survive as an empath and handle the overwhelming emotions you may feel throughout your life
● Adopt essential strategies and techniques to defeat narcissistic abuse and manipulation that can cause lasting damage
● Recover from abuse you've previously been victim to at the hands of a narcissist
● Become awakened and empowered with the knowledge of how to survive as an empath and take control of your emotions
● Learn coping mechanisms during recovery from narcissistic abuse that can be applied throughout your life
● Become equipped with the strategies and weapons you need when dealing with a narcissist and their harmful tactics
● And Much More
When you learn how narcissists think and work against empaths, you can avoid their manipulation techniques and harmful tactics.
Become enlightened, empowered, and awakened as an empath after reading this guide and improve your mood, mindset, and life.
Are you ready to learn the survival techniques for empaths everywhere?
Buy it NOW and let your customers get addicted to this awesome book ✓