Manipulation and Dark Psychology: Effective Ways to Recognize and Defend Yourself from Manipulators (Paperback)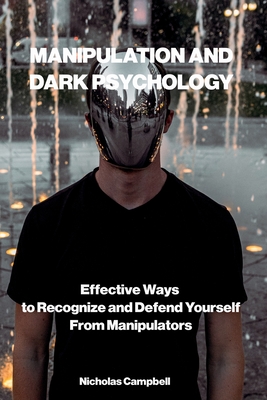 $21.95
Special Order—Subject to Availability
Description
---
Have you ever felt like you were under someone else control? Do You Know How to Defend Yourself From the Threats of Manipulation You Encounter Every Day on TV, on Social Networks, and in Your Private Life?
I will be sincere...We are all under attack
We are bombarded with subliminal messages every day and surrounded by people who try to control us for their own advantage. But if you always feel overwhelmed, then you need to closely examine how these techniques work and how to defend yourself from them.
I tell you another thing that those who exploit these techniques do not want to reveal: There are no secrets They are just using the same usual techniques that I have collected in Manipulation ad Dark Psychology.
The goal of this book is simple: Instead of manipulating someone to abuse them, you can look into using the same skills to help persuade and guide people toward whatever they need to do and defend yourself from manipulators.
Remember, if you recognize them you can defeat them