The Narcissistic Abuse Recovery Handbook: How to heal from a toxic relationship with a narcissist (Hardcover)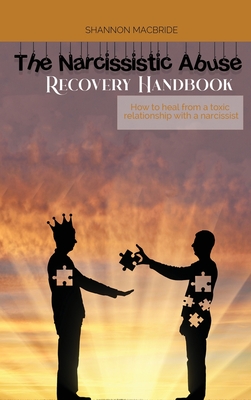 $31.97

Special Order—Subject to Availability
Description
---
★ 55% OFF for Bookstores LAST DAYS ★
The environment you grow up in might determine so much about your life. For some individuals, it is because of their upbringing that they develop narcissistic personality disorder. When you are raised by parents who want to control everything in your life, it is possible their desire for control might have an effect on your life in the future. Some parents shed too much light on you, and it is difficult to fly under the radar.
Narcissists are surprisingly hidden. They are masters at disguising themselves in public, blending in and working their manipulative magic behind the scenes. They do not want to be called out for what they are, and the majority of them take necessary effort to hide their abusive tendencies behind plausible deniability. Snide comments are disguised as jokes. Words meant to shatter you, demean you, and control you, are hidden behind a fa ade of concern for you or your wellbeing. The worst part is, people tend to fall for it. People inherently want to trust others, and they often will take other people at face value. They seek to take advantage of this, using it to continue to operate behind the scenes as they seek what it is, they truly want.
Dealing with a narcissist, whether you are in an intimate relationship with them or not, can be a challenge. The narcissist is going only to have their best interests at heart. And they don't care or have the capacity to care for the other person. And often, they get into a relationship that is not going to be beneficial to both parties. They are simply there because they see this as a great way to get the added attention and love that they think they deserve, or they think they can use their partner in some other way to further their reputation, career, or something else.
On the part of a victim, there are tons of information in this book that can help you overcome your challenges. Psychological abuse is one of the most difficult things to get over. The uncertainty about your tomorrow or what happens next can cripple you. By the time your body embraces hyper vigilance, you might have endured so much pain, you might not remember what a happy life is about.
This book covers the following topics
What is Narcissism?
Reversing the Damage
How to Handle a Narcissistic Partner
Types of Narcissistic Abuse, Narcissistic Strategies of Manipulation
Rewire Your Thinking
Creating a New Life Post-Narcissism
★ 55% OFF for Bookstores LAST DAYS ★
Buy it NOW and get addicted to this amazing book