Attachment Theory and Complex Ptsd: Simple, Effective Techniques for Overcoming Trauma and Post-Traumatic Stress Disorder. Overcome Fear, anxiety, dep (Paperback)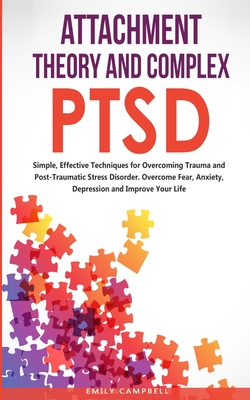 $27.95

Special Order—Subject to Availability
Description
---
Do you suffer from depression, stress or another complex mental condition?
The problem with conditions that affect our minds, like PTSD or anxiety, is that every mind is different. Therefore, it stands to reason that treating a condition of mind with a single drug probably won't work in many cases and a different approach is required.
Inside this book, you'll discover how it could help you, with chapters that cover:
- The basics of attachment theory
- Active strategies for healing
- Identify key symptoms of attachment difficulties and their inception
- Interventions that repair attachment traumas to heal stress, shame, and anxiety
- Post-Traumatic Stress Disorder
- Uncover your own instances of trauma with PTSD activities designed to teach you positive strategies.
- Apply the strategies you've learned and identify PTSD symptoms with insightful writing prompts.
And much more...
Balancing the healing processes by revisiting a past trauma or by connecting the relationship between the physical body to the mental state, we are able to find ways to heal some of life's most chronic and disruptive conditions.
And by freeing your body from the shackles of depression, anxiety or complex PTSD, you can once more live an active, happy and contented life.
This Book provides you with actionable advice that really works and will improve your health and happiness quickly and effectively.
Do you want to know more?
Then Scroll up, click on "Buy now with 1-Click", and Get Your Copy Now