Cognitive Behavioral Therapy for Beginners: The Ultimate Guide to Overcoming Anxiety, Depression, Worries and Panic. Simple Techniques for Journey of (Paperback)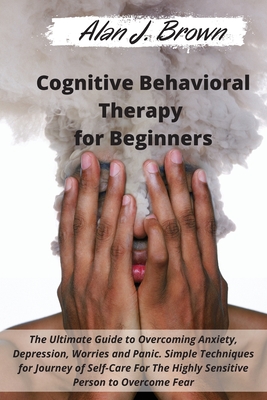 $24.99
Not On Our Shelves—Ships in 1-5 Days
(This book cannot be returned.)
Description
---
★ 50% OFF for BookStores Now at $24.99 instead of $34.99 Last Days★
Do you sometimes feel that society, environment, job, and even your mind work against you?
Would you like to eliminate all the negative emotions and anxiety that keep you up during the night?
Or maybe you feel lost in your life journey, and it seems that nobody understands you?
If you answered "Yes" to at least one of these questions, please read on...
This makes me angry...
I remember what my mom was telling me:
"Son, you are just like me, very sensitive, and that's why you have such emotional reactions to things that happen in your life."
At that time, I didn't realize that I was programming my mind with these thoughts from a very young age. And since I became an already grown man, that innocent sensitivity and emotional reactions from childhood started killing me from inside, more than anything else.
Now, what does that have to do with your problem?
You see, most people think that when it comes to emotions, especially negative ones, anxiety, and even depression, everything more or less come from our past, our parents and that it is almost impossible to change it. But that is simply not true...
Inside this book, you'll discover probably the most widely-used, scientifically approved self-healing method called -"CBT or Cognitive-Behavioral Therapy" - and will teach you how you can eliminate your deepest emotional issues once and for all and start living and exciting, anxiety and depression free life
This book includes: Cognitive Behavioral Therapy for Anxiety
Here are just a few things you'll discover inside:
What is CBT and why it is better than other mental-healing therapies
How does it work? And why it is considered one of the very few scientifically approved self-healing therapies
What do you need to know before you start?
CBT and anxiety A "7 STEP PROGRAM" to eliminate anxiety and permanent depression
How to transform anxiety into your daily driving force - a must-read chapter for every person who's dealing with some or a lot of anxiety
2 simple lifestyle changes you must make to maintain a healthy mind and body - very important
Much much more...
I keep in mind that it doesn't matter how long you have been hiding your issues. This book will take you by the hand and lead through every single step.
 Buy it Now and let your customers get addicted to this amazing book