Recuperarse Del Trastorno De Estrés Postraumático: Un Viaje Sanador para Recuperarse de Traumas y Abusos. Recuperar Su Balance Emocional, Superar Even (Hardcover)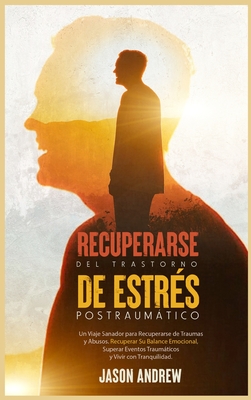 Description
---
★55% OFF★ for bookstores Discounted Retail Price NOW at $34.98 instead of 44.98
(SPANISH VERSION)
Are you diagnosed with Post-Traumatic Stress Disorder or PTSD before? Does your doctor give you ways on how to recover from it? Do his recommendations did not work?
If so, let this guide help you get out of the traumatic situation you were in before.
Your Customers Will Never Stop to Use this Awesome book
A person who has experienced a very traumatic event in his life before has a high chance of developing PTSD. Complex PTSD results from prolonged or several traumatic events a person had experienced. This anxiety disorder's signs and symptoms may happen after a traumatic situation, like sexual assault, an earthquake, or collision. Having this condition requires prolonged medications.
Inside this book, you will find information about Complex PTSD and the necessary steps you need to undergo to get out of it.
Every chapter of this book consists of relevant information that will help you know more about complex PTSD and how to treat and recover from it. The following is an overview of the things you will encounter inside this manual:
What is Complex Post-Traumatic Stress Disorder?
Symptoms of Complex PTSD
How is it Treated?
Healing CPTSD Trauma
Surviving Childhood Trauma
Vagus Nerve
How Does Complex PTSD Affect the Brain
The Extra Symptoms of Complex PTSD
Symptoms of PTSD
Complex Post-Trauma Stress Symptoms
....and so much more
Do not be afraid to try a new strategy to cope up with complex post-trauma stress disorder. Let this guide be your assistance on your way to a peaceful and way happier life than before. Rest assured that this book will help in every stage of your recovery.
Buy it NOW and let your customers get addicted to this amazing book