The Other (Paperback)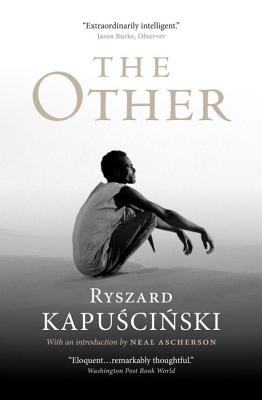 $14.95
Special Order—Subject to Availability
Description
---
The master of literary reportage reflects on the West's encounters with the non-European

Distilling a lifetime of learning and travel, Ryszard Kapuściński takes a fresh look at the Western idea of the Other: the non-European or non-American. Considering the concept through the lens of his own encounters in Africa, Asia and Latin America, and considering its formative significance for his own work, Kapuściński outlines the development of the West's understanding of the Other from classical times through the Age of Enlightenment and the colonial era to the postmodern global village. He observes how we continue to treat the non-European as an alien and a threat, an object of study not yet sharing responsibility for the fate of the world. In our globalized but increasingly polarized age, Kapuscinski shows how the Other remains one of the most compelling ideas of our time.
About the Author
---
Born in Pinsk (in what is now Belarus), the celebrated Polish foreign correspondent Ryszard Kapu?ci?ski is the author of, among other titles, Shah of Shahs, Imperium, Shadow of the Sun, The Other and the memoir Travels with Herodotus. His books have been translated into twenty-eight languages. He died in 2007.
Praise For…
---
"In this short, simple, extraordinarily intelligent book, Kapuściński explores what it is to be European, to be non-European, to be colonised, to be the coloniser, to have or to impose an identity."
—Jason Burke, Observer

"A powerful, quasi-religious, meditation on the power of humbling oneself in the face of the unknown."
—Independent

"Kapuscinski's case for humanity to accept and acknowledge 'otherness' is cogent and invites further contemplation."
—Financial Times

"Eloquent … remarkably thoughtful and compressed."
—Washington Post Book World

"The true master of journalism."
—Gabriel Garcia Marquez

"Few have written more beautifully of unspeakable things. Few have had his courage, almost none his talent. His books changed the way many of us think about nonfiction."
—New York Times Book Review