Creepy Crawly Calypso [with CD (Audio)] [With CD (Audio)] (Singalongs) (Paperback)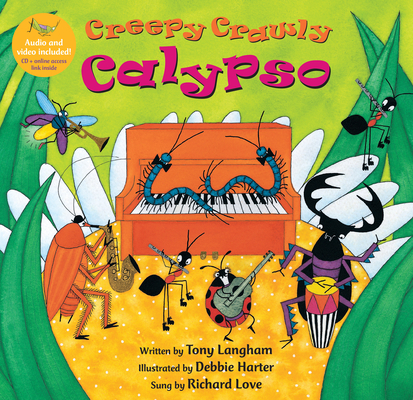 Description
---
Jump and jive from one to ten with a boisterous band of insects in this playful counting rhyme. The book includes fascinating facts about the insects and their instruments, as well as a simple music score.
Offers an interactive reading/dancing experience and encourages children to experiment with movement in response
to text and sound.
AR Level: 2.3
Includes a dual-purpose audio and video CD to listen to the audio on a CD player, or listen and watch the video
animation on a Mac or PC.