The Pacific Crest Trail: Hiking the PCT from Mexico to Canada (Paperback)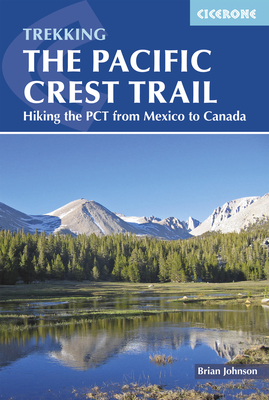 $24.95
Special Order—Subject to Availability
Description
---
This guidebook is a complete guide to hiking the Pacific Crest Trail (PCT), an epic 2650-mile hike along America's west coast. Frequently voted among the best hikes in the world, the route, which was created exclusively for backpackers and horse-riders, stretches from California's Mexican border to Canada's British Columbia. It boasts breathtaking scenery and varied landscapes, passing through California, Oregon and Washington State and taking in the Mojave desert, High Sierras, Cascades and countless more wild mountains.
The PCT attracts thousands of hikers every year, with numbers only increasing since it was featured in the 2014 film, 'Wild'. Most hikers hike short sections, but several hundred each year take on the ultimate challenge of thru'-hiking the entire route in one summer.
This comprehensive guide provides all the information needed to tackle any part of the trail. Written with a relaxed pace in mind, it presents the full route in 101 sections of 2–3 days which can be combined into longer days according to ability and preference. Alongside the notes and route descriptions, there are overview maps for the entire trail, and a detailed introduction that provides essential advice for planning and completing the route. From information on packing, supplies, water and bears, to details on the mountains, wildlife and regions trekkers will go through, this is an essential companion to taking on – and completing – this once in a lifetime adventure. 
About the Author
---
Brian Johnson is a critically-acclaimed worship leader, senior worship Pastor at Bethel church in Redding, California, and the co-founder of Bethel Music. He is a survivor of panic and anxiety disorder, and through his struggle, he's experienced the tangible grace of a comforting God. Together with his wife, Jenn, Brian uses his experiences and his profound belief in a present God to craft intimate and resonate worship songs for the church, both locally and throughout the world. Brian and Jenn make their home in Redding California with their four wonderful children, Haley, Téa, Braden, and Ryder Moses.