Drugs Without the Hot Air: Minimising the harms of legal and illegal drugs (Paperback)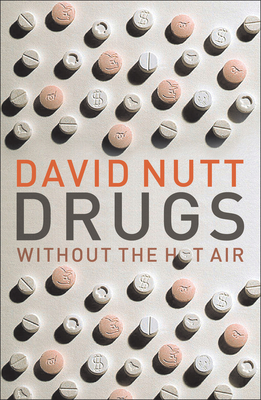 $20.00

Special Order—Subject to Availability
Description
---
Winner of:
Transmission Prize for the Communication of Ideas 2014
Highly Commended, Popular Medicine, British Medical Association awards From health to family to society, this informative exploration takes an evidence-based view of all the factors involved in drug use. Applying the same objective criteria to legal and illegal substances, an argument is made that legality is not a clear measure for harm. Tackling a variety of questions, such as Which is more harmful—Ecstasy or alcohol? Can addiction be cured? and Does the "War on Drugs" have serious unintended effects that can hurt children?, this analysis equips readers with the ability to make educated decisions regarding drugs both personally and in their communities. Broadening the scope of the discussion, a framework is explored for formulating national drug policies that will minimize a myriad of harms—social, medical, criminal, financial, and environmental.

About the Author
---
David Nutt is Edmond J Safra Professor of Neuropsychopharmacology at Imperial College, London, but is best known as 'the scientist who was sacked' by the UK's Home Secretary because he compared the harms of horse-riding with taking ecstasy or cannabis.
He was Chair of the ACMD's Technical Committee for seven years, and became chairman of the Independent Scientific Committee on Drugs in 2010.
Praise For…
---
"David Nutt is one of those rare scientists with a dual talent for making the complex accessible and for telling a great story. The result is so much more than a cornucopia of information and evidence about drugs, it's also a thoroughly engaging read."  —Public Health Today (June 2012)

"Drugs Without the Hot Air: the most sensible book about drugs you'll read this year. Cambridge's UIT Press has established a well-deserved reputation for publishing clear, engaging, evidence-based books on controversial subjects. Like the other writers in the series, Nutt is both committed to rigorous, evidence-based policy and to clear, no-nonsense prose that makes complex subjects comprehensible."  —www.BoingBoing.net

"Finally, Drug Education Gets Real- There's an inherent danger in any sector of education: if the teachings fail to measure up to the truth, then we'll be paving the way for a deep distrust and a greater apathy. With this in mind, it is of tremendous enthusiasm that we welcome Professor Nutt's book: Drugs Without the Hot Air."  —www.HuffingtonPost.co.uk

"Personally, I'll be picking up this book, not because I am some crazy drug user who wants everything to be legalized, but because I like to think that taking the pragmatic road, is, well, pragmatic and effective. . . . But this isn't about marijuana, or any drug in particular. It's about the problems associated with paying less heed to research and science at the societal level."  —www.WallStreetOasis.com

"This hugely accessible book should be required reading for all who have concerns about the use of recreational drugs. . . . I cannot praise this book enough."  —Pharmaceutical Journal (July 2012)

"Professor Nutt's rational, cool-headed approach is surely the right one. . . . There is plenty of data to analyse and Professor Nutt's approach works well. His conclusion that alcohol is one of the most harmful drugs available may surprise some."  —The Economist

"An intelligent and entertaining book that takes a broad view of the use and abuse of drugs, legal and illegal. Nutt acknowledges . . . dangers [of cannabis] while placing them in the context of other dangerous substances, like alcohol." —www.NationalReview.com