Complex PTSD: Understanding PTSD's Effects on Brain, Body and Emotions - Healing From Childhood Trauma (Hardcover)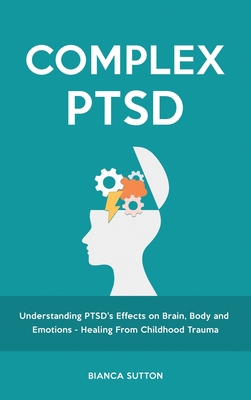 $32.00

Special Order—Subject to Availability
(This book cannot be returned.)
Description
---
This book provides a way out. It reviews the symptoms, causes, and challenges involved in Post-Traumatic Stress Disorder
Learn the skills necessary to improve your physical and mental health with practical strategies taken from the most effective therapeutic methods
Traumatic events can be very difficult to come to terms with if we don't know how to do it, but confronting our feelings and using cognitive behavioural therapy are the most effective ways to treat PTSD
This guide will show you how to finally overcome traumas, and it will follow you through the process by changing how you think and act, to make your problem not a problem anymore, and, in fact, by reading this book you'll discover:
If you've already tried one method of treatment for PTSD yet experienced no positive results, there are still multiple other options available for you to test out, so don't get discouraged. Every person heals uniquely to the next, which means you need to find the method that works solely for you.
Keep in mind that treatment doesn't automatically mean having to go to therapy - plenty of alternative ways to heal exist, allowing you to choose whatever feels most comfortable for you.
This also means that it doesn't matter whether you have the funds to support expensive approaches or not, as you will be able to get the help you need regardless.
Don't let the past get in the way of your future.