Tales From the Upper Land: Mina, magic and the white beaker (Paperback)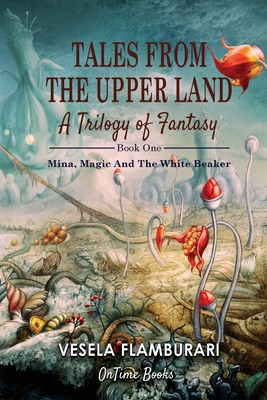 $24.99

Not On Our Shelves—Ships in 1-5 Days
(This book cannot be returned.)
Description
---
The first book of a magic trilogy, inspired by Indo-European fairytales and ancient myths.
Meet Mina, Yanil and Kitan. Their
story begins on Christmas time, on our Lower Earth, in our time, but soon enough
they find themselves transported to the second world, the Upper Land. Here, the
enchanted Middle Ages are ruling, with all the magic, swords and wizards the three
children could ever wish for.
But there is also a third world. The world of fairy tales from the Upper Land. Time there is mythical and cosmic. A wonderful Palace on the Black sea links the Upper Earth with the Lower beneath it; it's wintry, beautiful and mysterious. Here in the Upper Land, we discover the Green Realm. These are worlds of fairy tales; mythical and cosmic. And they are inhabited by gods, or Guardians: the Woman with the feathery dress (the Wood Nymph), the Girl with the fish tail (the Mermaid), the Old man with the long, long beard (Inch high Long beard) and the Brave boy with burning eyes and little wings (The Dragon).
The magical adventures enjoyed by Mina, Yanil, and Kitan, are extraordinary. And they're enthral children, teenagers and any adult who never stopped loving fairy tales.